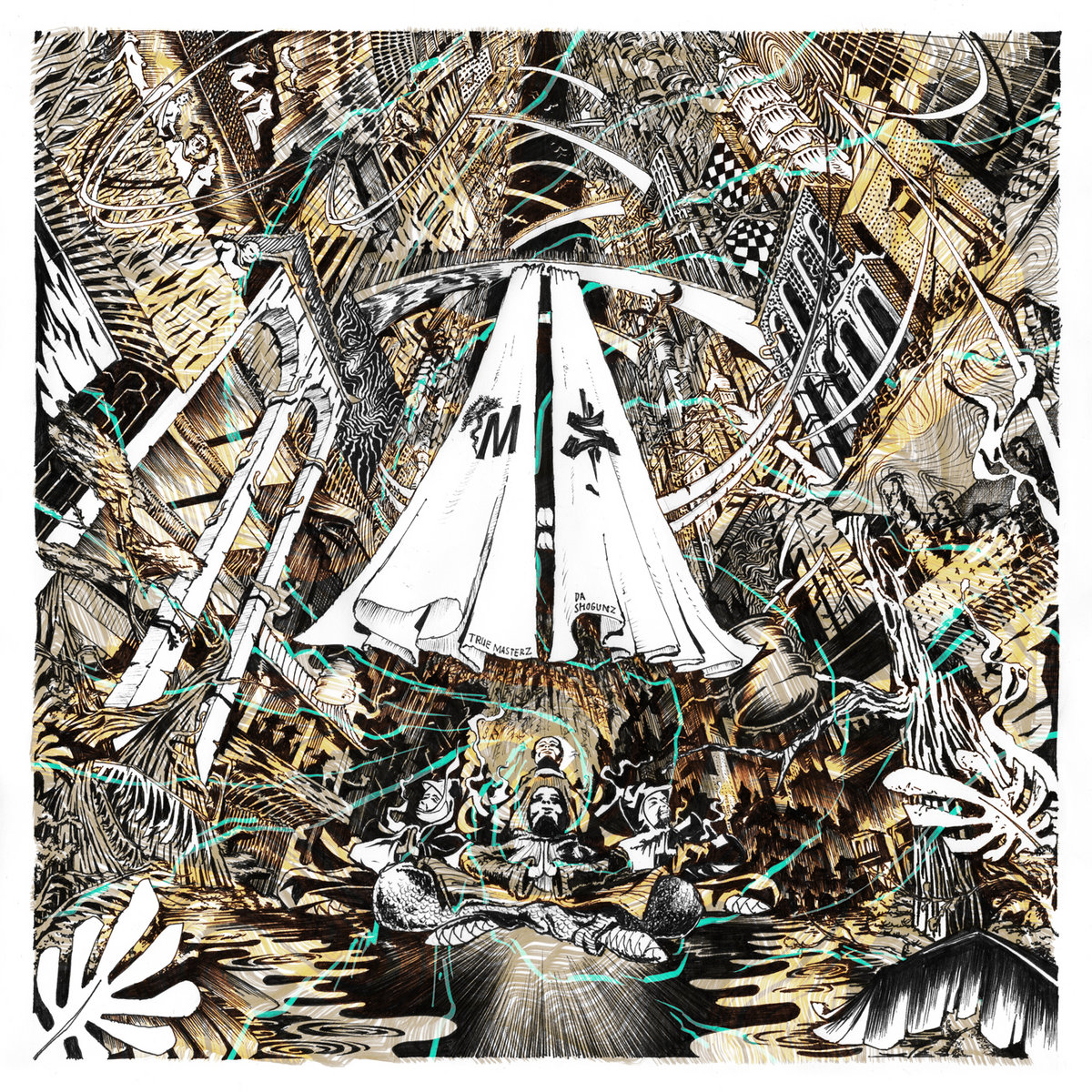 1. Intro
2. Rap Buddhaz
3. Jailhouse (Interlude)
4. For Those That Don't Know
5. Hawk Eye
6. The Orchard (feat. Killah Priest)
7. Building
8. Verbal Boxing
9. Don't Front (Skit)
10. Can't Stop Us
11. City Lightz
I've been meaning to post a review or at least a recommendation for Rap Buddhaz, but I was swamped with all my other music projects, and radio shows.
This is a solid album, which I've listened too many times, it opens up with the album titled track 'Rap Buddhaz', featuring a ragga/rasta MC, boom bap beats, powerful deliveries, and the timing flows well. The rasta side to me enjoyed this track a lot, but it is a good tone for the rest of the LP.
Rap Buddhaz is a link up between True Masterz (US), and Da Shogunz (Netherlands). J-Mega, of True Masterz, is featured heavily on Rap Buddaz, and I haven't heard him since I had listened to early tracks on various hip hop albums, mix tapes, and compilations. I was never a huge fan of his style, and by that I'm not meaning he wasn't any good. But, he really does shine on this release with a very clear, concise, and consistent flow, which catches and holds my attention.
The range of Rap Buddhaz is good, we go from up tempo boom bap, to chilled slower paced tracks ideal for relaxing or thinking. Lyrically, it's a conscious LP, covering topics and concepts now missing from the mainstream.
The beats and samples are good, the music intertwines with the MCs, as demonstrated on tracks such as Verbal Boxing. There are also notable jazzy west coast influences, especially on the closing track City Lightz, which closes the album nicely. I guess it's that kind of chilled urban feel too, and I'd listen to this on the train or when running. In-fact I actually did listen to the album whilst running.
My personal favorite tracks were: Rap Buddhaz, Hawk Eye, The Orchard (really nice track featuring Killah Priest), Verbal Boxing, and City Lightz. I hope these two crews work together on future music, as they clearly invest time when constructing, crafting, and creating music.
Rap Buddhas is available from Bandcamp as name your price, and it's a worthy LP.
https://dashogunz.bandcamp.com/album/rap-buddhaz