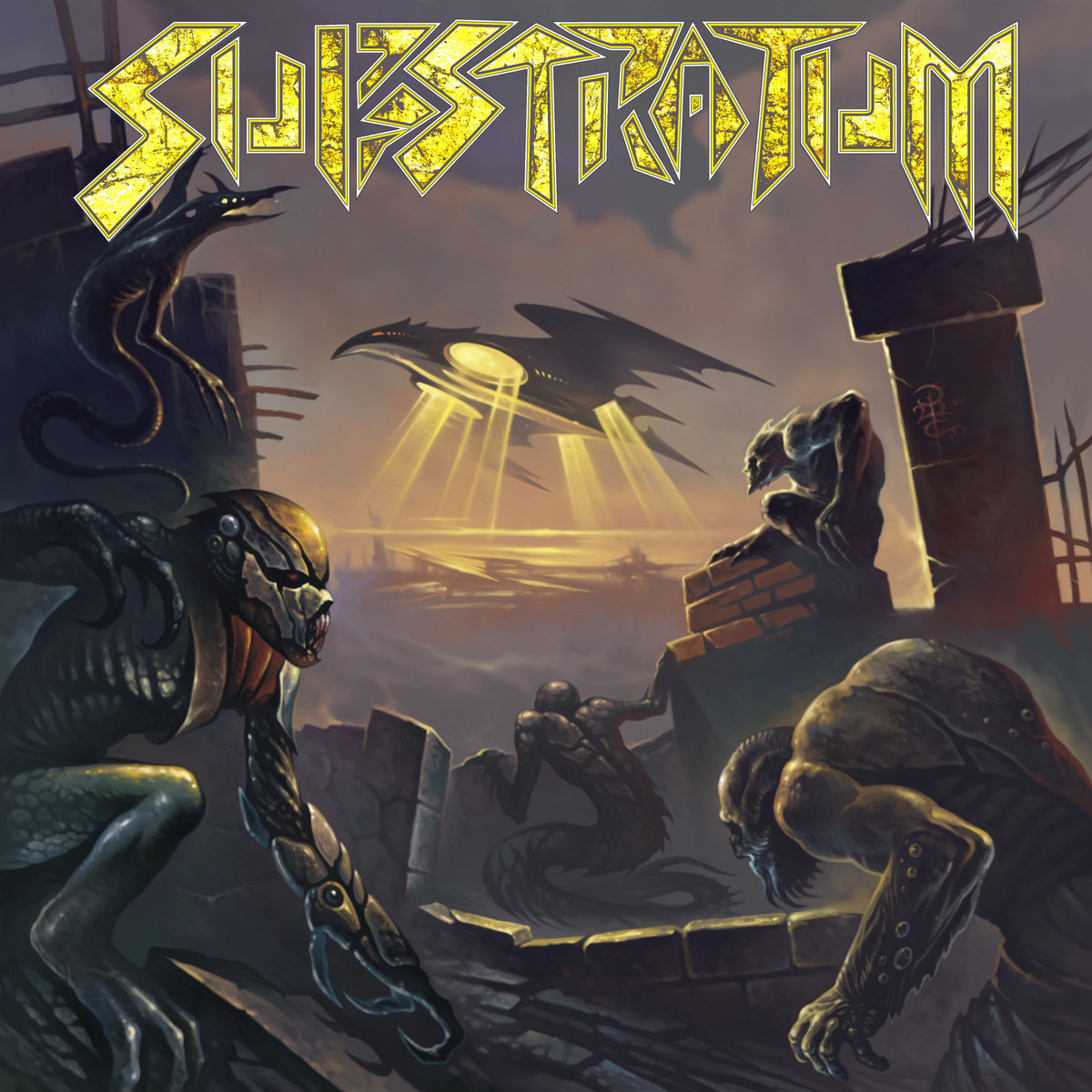 Substratum are a female fronted traditional heavy metal band from Seattle. The self titled LP is nice solid stuff for the genre, and good straight up metal. The riffs and drums are delicately interlaced, which keeps the listener focused on the album. I did enjoy the concept approach Substratum used, and it does feel like a story of another time and place. The self titled album is Substratum's debut full length, and I'm curious to see how they progress with future releases. The figure on the bottom left corner of the album cover reminds me of the Predator. I'm trying to behave myself, and stop with my nerd references to comics and movies, but Substratum would fit any fantasy themed movie or Sci-Fantasy.
The vocals are strong, and I'm sure fans of metal and rock & roll will highly appreciate Substratum. Hope to see more from the band in the coming months.
FFO: Metal, Traditional Heavy Metal, Heavy Metal, Rock & Roll, NWOBHM.