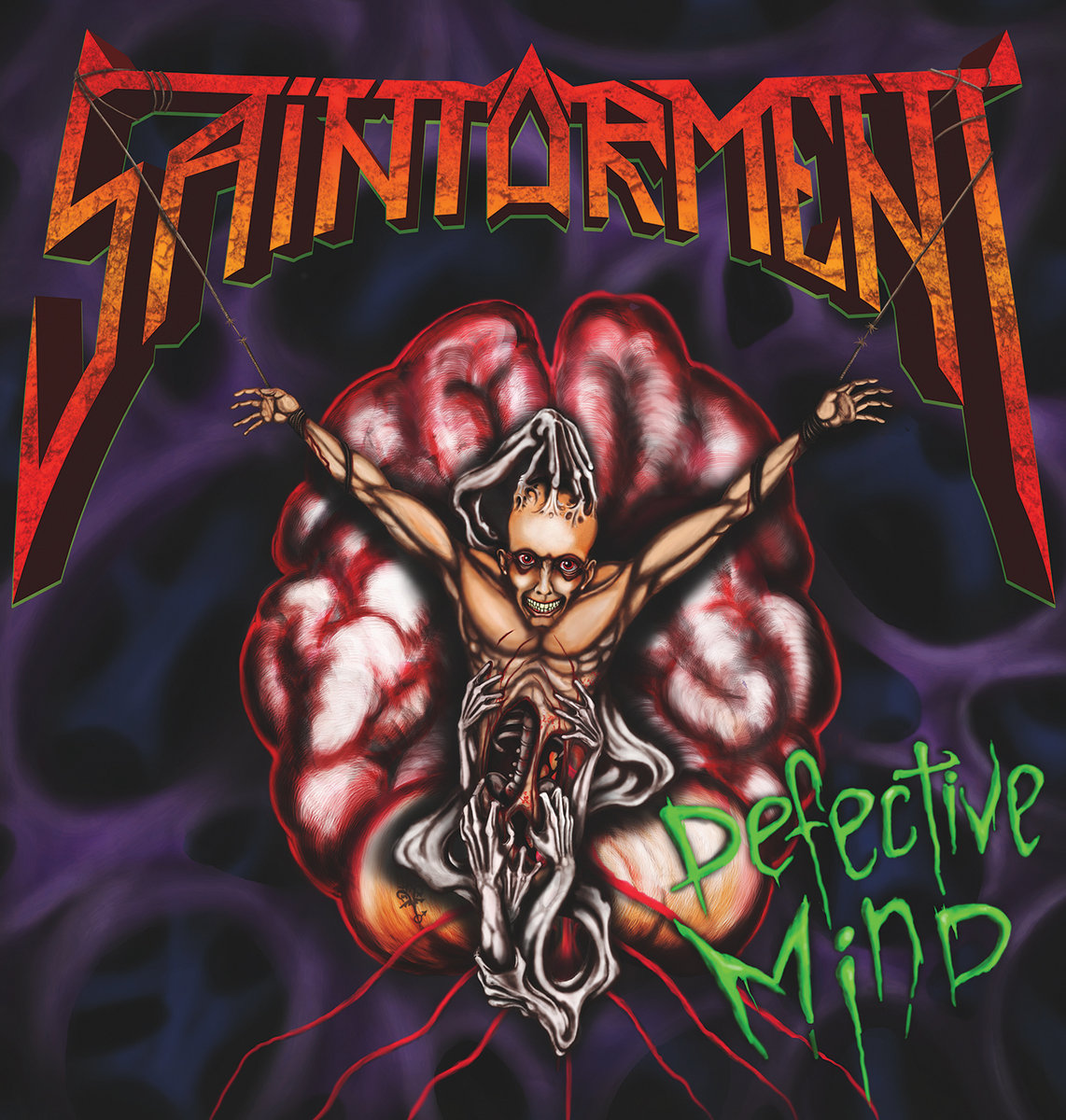 Defective Mind is the new album from Saintorment, and sadly I didn't enjoy it.
I'm no stranger to the band, I used to play them on Crimson Bones and The Wastelands, my music radio shows which are now on hiatus.
The early half of the album has a raw edge with a good pace, and 'Strong Enough' is my personal favorite track from the LP. Unfortunately, after this song, I began to lose interest and became a little bored. I'm not crazy on the vocals on some songs, especially 'Never', my least favorite track. It is a kinda slower based song with a ballad feel. Musically speaking, excellently composed, but imo it doesn't flow with the raw hyper start to Defective Mind.
It actually reminds me of an Iron Maiden vibe, and weird thing is I like Maiden, but I just couldn't quite get into this aspect of the album, which continues with later songs, despite the fast paced thrash being re-injected back into the album. Like I mentioned at the beginning, I'm no stranger to Saintorment, I played them on Brutal Existence Radio on my shows, and I always used to subscribe to a policy of, if an artist flows with the genres I cover, I'd play them, even if I didn't personally like the band's music.
Dies at the Black Night is my next least favorite track, and by this point I feel Defective Mind loses the rawness and intensity from the start. I guess it moved into the realms of technical power thrash, which isn't my vibe. Saintorment are good musicians, there is no mistaking that aspect, but I just found the latter half of the album boring to listen to.
I still don't have a rating system in place for reviews since placing The Wastelands on hiatus. For now, if you enjoy a mix of both raw, intense based thrash, which then transitions into a technical direction, then Defective Mind shall not disappoint. However, for fans that prefer the faster, rawer styles without the technical mellow edges, then you may feel like something is missing when you get to the later part of the LP.
https://www.facebook.com/SaintormentSNT/
http://www.morehate.com/
https://saintorment.bandcamp.com/album/defective-mind