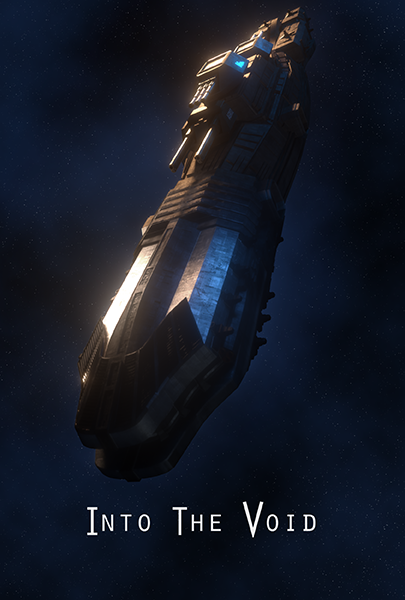 Joining Ancient Visionz Radio today, are Michael and Laura Gates, the team behind Into the Void, a sci-fi indie series, which is looking to shoot the pilot episode. It is an interesting concept for a web TV series and we are thrilled to chat to Michael and Laura.
Please join us live from 5pm-7pm EST/3pm-5pm Mountain, and 10pm-12am UK on:
http://ancientvisionz.myl2mr.com/
Links & further info below:
https://www.indiegogo.com/projects/into-the-void-pilot-episode--2#/
https://twitter.com/SeriesInto
What do you do when you need demo footage for a show you haven't even shot yet? Get some friends together and shoot a trailer! Want to see the pilot episode? Consider supporting us Check out our Indiegogo campaign and consider supporting us! https://igg.me/at/intovoid
Marcus DeVol has shoved off on his first voyage as captain of the destroyer/escort Chimera. Relatively young for his position, and likely ill-suited for it to begin with, he is a descendant of one of the founding members of his colony. Nova Albany was originally founded by American settlers; independence has come, and she is now a nation unto herself. She has existed in this state for less than a century, but is fat with wealth.
Unfortunately for Marcus, his family has fallen on hard times: their social and economic status has faded, and the family fortune along with it; circumstances have led to Marcus - more of an academic than a military man - being pressed by his father into a purchased commission, set to command Chimera in a last attempt to restore the family by running down pirates and blacklisted vessels for prize money. It's a "safe" job by military standards, but a change of orders just before cast-off will send Marcus and his crew far from home and into very real danger. Success promises a tremendous prize; the cost of failure may be their lives.
Performers: Dominic Bingen, Andrew Comden, Drew Comerci, Michael Gates, Charles Grossen, Henry Grossen, Jasper Johnson, Justus Thomas, David Mahan, Samir Zoorob.